RENTAL SERVICE WITH DRIVER


FROM AND TO MATERA
by Made in South of Italy
Rental sevice with driver from and to Matera
"Of the cities where I've been, Matera is the one who smiles at me the most, the one I see even better, through a veil of poetry and melancholy"
- Giovanni Pascoli - 1884
"In the caves of the Sassi hides the capital of the peasants, the hidden heart of their ancient civilization. Anyone who sees Matera can not fail to be impressed, so expressive and touching is its sweet beauty."
The Sassi of Matera are a great economic and cultural heritage not only for the inhabitants of the city but for all of humanity. This was the goal of UNESCO when in 1993 he introduced the Rioni Sassi among the wonderful Italian places defined as a World Heritage Site.
Our mission is to make known these enchanting places that since the Paleolithic era have been the symbol of the union between man and nature itself.
For years the Rioni Sassi have been deliberately hidden because it is a symbol of degradation and poverty. Today the Sassi and Matera represent, instead, the memory of a south for so long abandoned and consider as an uncomfortable appendix of Italy.
The South, on the other hand, contributes to making our Peninsula one of the richest nations in history and culture. Visiting the Sassi we invite you to admire the beauty of the places inviting you not to disfigure our heritage helping us and preserving it over time.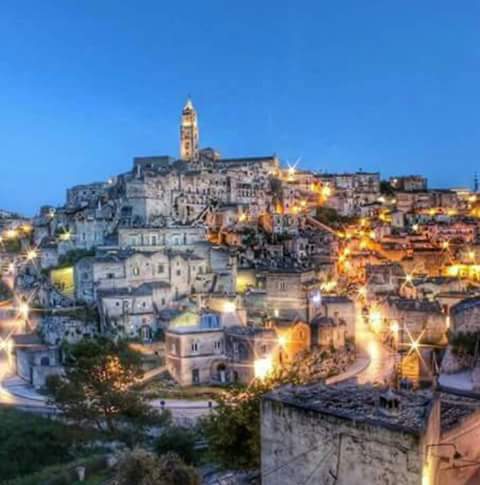 Our hope is to make our city ever closer to all those who try to reach us attracted by the beauty of these enchanted places and the serenity that inspire.
Our rental services with driver
Connections from and to Bari airport to the Apulian Ionian Lucanian or Calabrian coast.